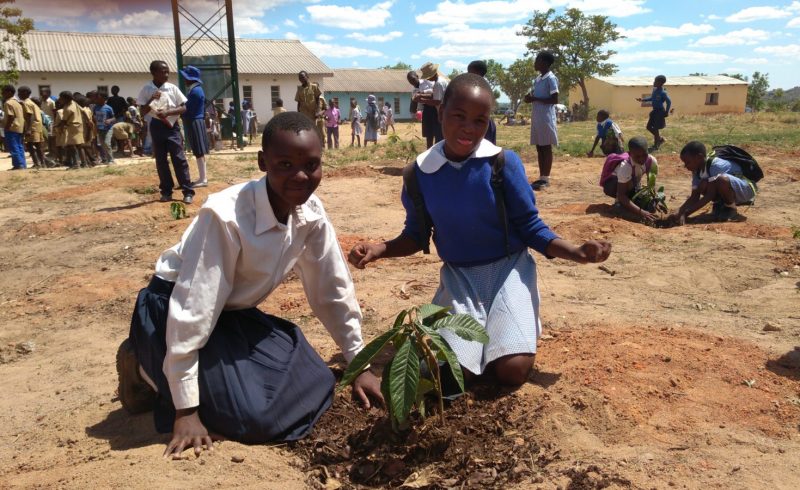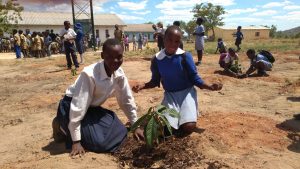 Nkosikwenzile (Nkosie for short) Kapswara prides herself in first being identified as a child of God, a wife and mother of2 sons. She believes everyone can play their part in caring for our environment for generations to come, regardless of age, gender and social standing.
We can ALL do something.
This year, 2019, Nkosie decided for her birthday to ask family and friends to donate towards planting trees at a Nyamande Primary school in Domboshava, instead of celebrating her with birthday cakes and gifts. This idea was birthed from her desire to instil within her own children, nieces and nephews from an early age, the importance of taking care of the environment. Nkosie's desire is to see this generation take an interest in planting trees, like the famous Chinese proverb says "One generation plants and another generation gets the shade".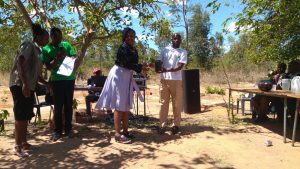 Although Nkosie always knew the importance of trees and planting trees, she never stepped out to do anything about it until today!
In her professional life, she works with communities that are from disadvantaged backgrounds. Nkosie is targeting Nyamande Primary School because she believes that school children can take up an active role in caring for trees that will be planted at their school during their years there. Her hope is that the students will also then go home and encourage their families and surrounding communities to plant trees. As a responsible mother, Nkosie believes that she has to leave a good heritage (Nhaka) for her children. Our Forests, Our Heritage, Our Responsibility. Any benefactor of a rich and wealth heritage will be super excited to receive it.
She wants to be remembered as parent who left a heritage of:
• Fruits
• Animal habitat
• Shade
• Oxygen producer
• Carbon absorber
In addition she hopes the trees will help open dialogue among rural communities and other stakeholders and help children from marginalized communities to realize economic benefits from the trees.