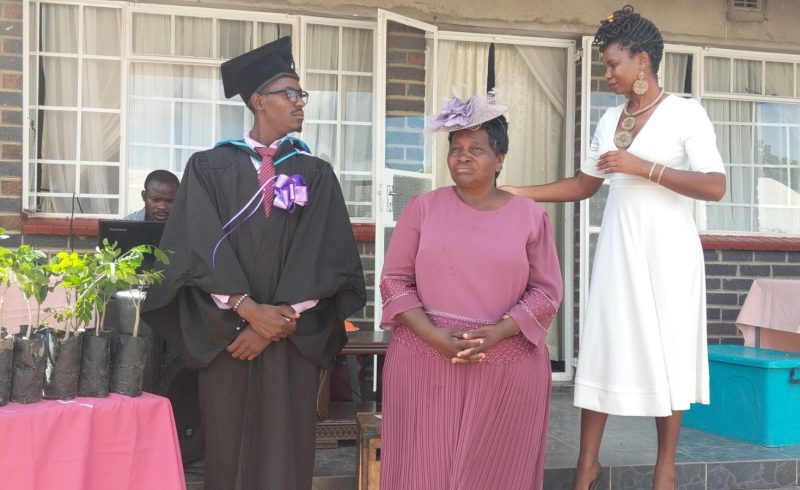 When my father passed on when I was 6years old, it was a traumatic time for me and school became my refuge.  In my chaotic mourning and orphan world, only school made sense.  Each academic milestone was a funny and happy moment and I have learnt to celebrate it with others who would have made it academically.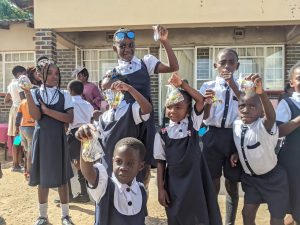 Later in my life education became super elegant as it took me to places I would have never dreamt of.  I have sat at prestigious stages in Kenya, South Africa, USA and Britain.  Along the journey I have learnt to appreciate those who helped me climbed the ladder.  I could not have done it alone.
In 2019, for the first time, I was honoured to be chosen as Guest of Honour at Mutake Primary School to celebrate with the students who had excelled in different disciplines. An opportunity I did not take lightly. For 20 minutes I had the opportunity to inspire, encourage, shape, and instil values of education and environmental protection in those students.
Saturday 12 December 2020 I was again honoured to be a Special Guest at Life, Hope and Peace Christian Junior School in Domboshava.  Fifteen Early Childhood Development (ECD) students were graduating, going to Grade 1 next year. And as usual, every graduation gets me all excited and fired up.  I always want to celebrate with others because am a firm believer that we rise by lifting others. Most importantly, it gave me an opportunity to talk about trees and environmental protection, a subject at the core of my heart.
Post Independence education in Zimbabwe has been viewed with mixed feelings as it has been marred by either the high cost or questions on its quality. And environmental education has not been spared. Forty years after independence when it should be a milestone to celebrate, I can safely say there won't be an environmental protection party today or anytime soon.  Zimbabwe has battled with floods, droughts, food insecurity, rampant deforestation, misplaced policy priorities by leadership and human rights abuses, robbing children of essential environmental rights.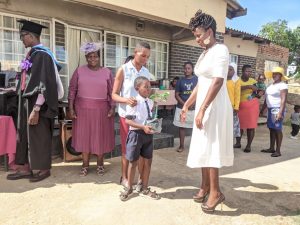 These rights include:
Right to a health environment
Right to food
Right to shelter
Right to clean air
Right to Education
Right to quality environmental education
Right to be heard.
As I was handing Gifts_That_Grow , Pod Mahogany trees to the 15 graduates , I reminded them that The Future, is QUALITY  EDUCATION.  Quality education is education that fits purpose and that education is learning to SAVE THE ENVIRONMENT. To all the 15 graduates,  I pray that this educational foundation they have laid will take them also to places that they would have never dreamt of. They are our hope for the future.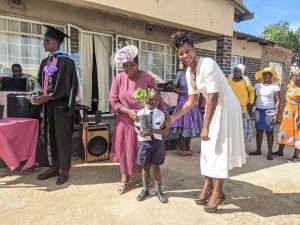 Let us all remember that, 'ownership of natural resources does not give you the right to destroy and degrade them, rather it gives you the responsibility to protect, repair and care for them'.
Shamiso Winnet Mupara
Executive Director
Environmental Buddies Zimbabwe Trust
www.ebztrust.org