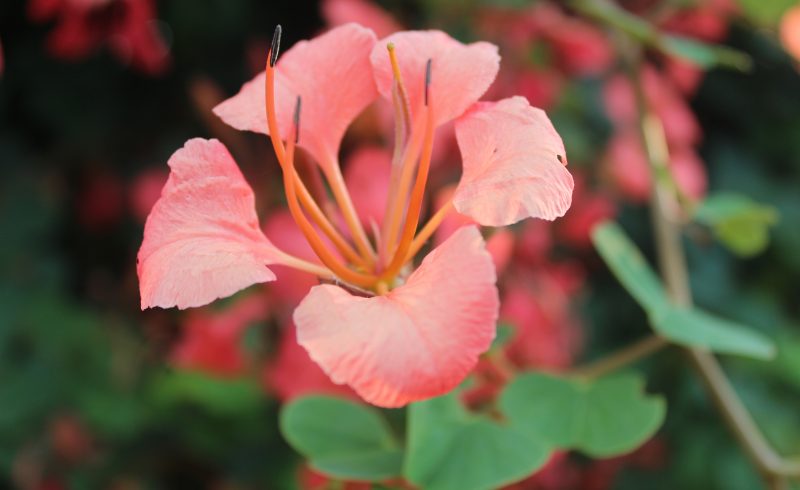 🌳🌳🌳🌳🐝🦋🦋🐝
As we prepare to celebrate Christ's resurrection, one practical way to do so was proposed by Wangari Maathai, Nobel Peace Prize laureate from Kenya and founder of Africa's Green Belt Movement:
"I have been suggesting that Easter Monday could be a very good day for the entire Christendom to plant trees. If we could make that Monday a day of regeneration, revival, of being reborn, of finding salvation by restoring the Earth, it would be a great celebration of Christ's resurrection…
Somebody had to go into the forest, cut a tree, and chop it up for Jesus to be crucified. What a great celebration of his conquering over death it would be if we were to plant trees on Easter Monday in thanksgiving."
Easter Monday Reforestation Drive is a new family tradition and we are encouraging more families to take it up this year. Your "Easter Tree" will help your children to understand the meaning behind the crucifixion and resurrection and will stand as a witness to your family's faith.
Congregations may also want to start a Resurrection Park as a memorial to loved ones who have passed on into eternal life.
*A few tips for planting your tree:*
1) Choose a type of tree suited to the space and conditions you have. Check how tall and broad the tree is likely to be at full growth.
2) Where conditions are suitable, plant an indigenous tree.
3) Have a plan for how the tree will be protected and regularly cared for through the early stages of its growth. Trees need food and water as much as we do.
3) If you live in a confined space or you are renting, consider planting a potted shrub which can be transplanted to a larger space later.
*How to prepare tree planting hole?*
Visit: http://www.ebztrust.org/preparing-planting-holes
*OR*
Dig a hole 60cm by 60cm by 60cm.
Backfill it with a compost mixture which is 80% organic matter and 20% soil.
Water with at least 20 litres of water the night before. Plant your tree the next day🌳🌳🌏🌍🐝
For more DIYs on tree planting visit: www.ebztrust.org
May your Easter celebration this year be blessed in new ways.